Oil Change in Florence AL 35630
Call (256) 760-7400 To Schedule An Oil Change.
You can get an express regular oil change or synthetic oil change at Greenway Honda of Florence. Does your car need an Oil Change? Studies have shown that If you keep up with your car maintenance your car can last a lot longer. Our factory trained team of technicians knows how to service your vehicle. Here is an example of a 2010 Honda Accord with 450,000 miles.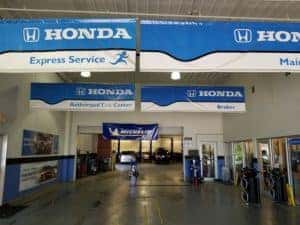 How Often Should I Change My Motor Oil?
In your vehicle owner's manual, you will find the manufacturer recommended miles between oil changes. If you cannot find your book, call Greenway Honda of Florence and we will look it up for you. Many of the express 5-minute lube chains will often recommend that the oil be changed every three (3) months or 3,000 miles. Yet many automobile manufacturers will recommend 5,000, 7,500 or even 10,000 miles between oil changes. The manufacturer has built and tested your engine, trust them to know what will work best for your car. How Often Should You Change Your Oil?
At Greenway Honda of Florence, we go by the manufacturer recommendation for your car. We use factory trained technicians to work on your vehicle. Quick Oil Change in Florence AL. Greenway Honda of Florence is located at – 250 Cox Creek Parkway, Florence, AL 35630 Service Hours: Mon – Fri 7:00 AM – 6:00 PM | Sat 8:00 AM – 4:00 PM | Sun Closed.