How Does A 2010 Honda Accord Get To 450,000 Miles?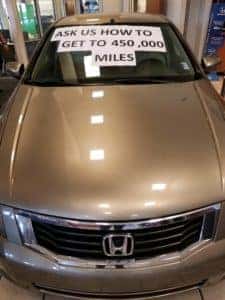 A customer came in recently from Huntsville AL and traded their 2010 Honda Accord with over 450,000 miles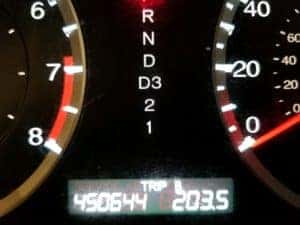 in for a Brand New 2021 Honda Accord. Huntsville AL is located approximately 70 miles and 1 ½ hours drive away from Greenway Honda of Florence AL.
Greenway Honda has amazing customer service and does not charge any dealer fees, documentation fees or AL title fees. Florence also has one of the lowest sales tax rates in all of Alabama.
The CarFax report shows amazing detail of how faithful they were at completing all the service intervals. They put a lot of miles on the car travelling America after they retired. You can see this car at the dealership in the Greenway Honda Service Area.
Greenway Honda of Florence 250 Cox Creek Pkwy, Florence, AL 35630 (256) 760-7400