Greenway Honda Helping To Stop Hunger In Florence AL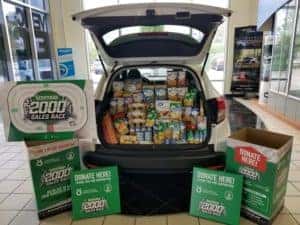 Helping To Stop Hunger In Florence AL
Greenway Automotive has been serving the public for over 25 years.
We have a very strong commitment to the community of Florence AL.
Nearly 1 out of every 4 children in North Alabama live at risk of hunger.
Nearly 60,000 children in North Alabama go hungry each day.
You Can Help: Please drop off canned food at Greenway Honda
Starting this year, Greenway Honda of Florence wants to help donate 500,000 meals to our local food pantry:
The Meal Barrel Project is a partner of the North Alabama Food Bank.
The Meal Barrel Project feeds close to 2000 families per week, 3 meals per day.
With your help, our donation will feed these families for over 2 months.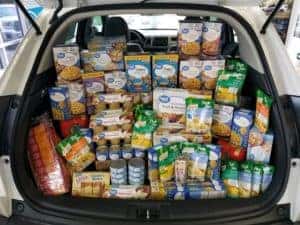 Take a look at our display in the showroom! Connect with us on Facebook
Here are some of the items they are requesting:
*Nonperishable Foods
*Comfort Foods
*Baby Supplies
*Hygiene Supplies
*Baby Diapers
*Paper products
*Cleaning Supplies
Greenway Honda of Florence – 250 Cox Creek Parkway, Florence, AL 35630 – (256) 760-7400