Best Tire Shop Florence AL 35630
Call The Tire Pros At Greenway Honda of Florence (256) 760-7400 All Tire Services, Truck Tires, Tire & Wheel Repair, Buy 3 Tires Get 4th Tire for $1 Sale.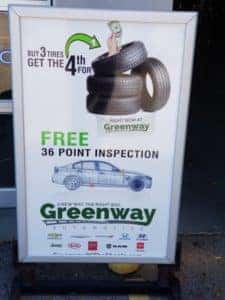 What Do The Tire Letters and Numbers Mean? Example: P 215/65 R 15 89 H
Tire Type: The first letter in the code tells you the tire class. The class indicates what kind of car the tire is designed for.
P – Means the tire is made for Passenger Cars – Cars, SUV's, Minivans and Small Pickup Trucks
LT – Is for Light Truck – Trucks that have a 3/4 ton or one ton load capacity
ST – Is for Special Trailers – Boat Trailers or Utility Trailers
Tire Width: After the first letter/letters there is a set of three digits, this is the width of the tire's tread path in millimeters
Tire Aspect Ratio: Next is a forward slash and a number. This number is an aspect ratio. The higher the number, the taller the tire sidewall/profile is. The ratio is a percentage. For example if the aspect ratio is 65 that means that the sidewall is 65% of the width of the tire.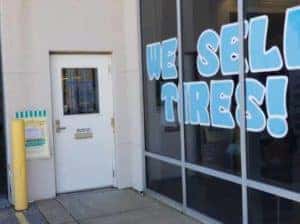 Tire Construction Type: The next letter refers to the internal construction of the tire. You will see the letter R or D. R is for Radial Tire which is the industry standard for most passenger cars. The letter D is for Diagonal Plies. These tires are used on some motorcycles and trailer tires.
Tire Wheel Diameter: The next set of digits is the Wheel Diameter in inches, this measures how wide the tire is across the center. So you know what size wheel will fit inside the tire.
Tire Load Index: The next set of numbers is the tire load index, this means how much the tire can support.
Tire Speed Rating: The last letter is the speed rating, and it represents the top speed that is safe to drive for a sustained amount of time.
The Right Tire For Your Vehicle?
If you have any questions about tires please call the Tire Pros At Greenway Honda of Florence (256) 760-7400 We work on all makes and models. Tire Coupons | Tire Shop
Greenway Honda of Florence
250 Cox Creek Pkwy, Florence, AL 35630.
(256) 760-7400